We are in a
Climate Emergency.
We need a whole-society mobilization to prevent climate catastrophe. Let's build the movement that can get us there.
At 1.2ºC of planetary heating, climate devastation and extreme weather are already an existential threat to marginalized communities and vital ecosystems across the planet. 
The time for incremental policy change is over. We need an all-hands-on-deck effort to eliminate greenhouse gas emissions and safely draw down excess carbon from the atmosphere at emergency speed.
We need a Climate Mobilization.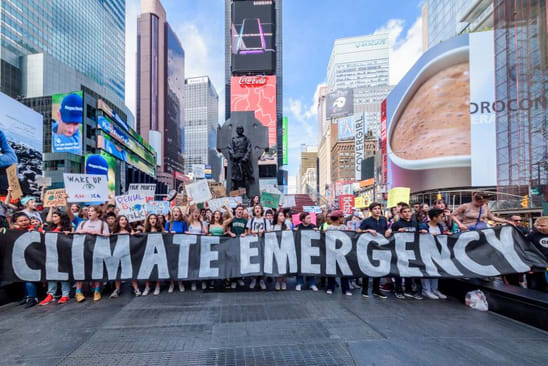 200+ U.S. Climate Emergency
Declarations and Campaigns
Thousands of people have joined the movement winning emergency-speed climate action in communities across the United States. Are you ready to join them?
Don't see a declaration or active campaign in your area but want to get involved?
News from the Climate Emergency Movement
Join the fight to protect humanity and restore a safe climate.