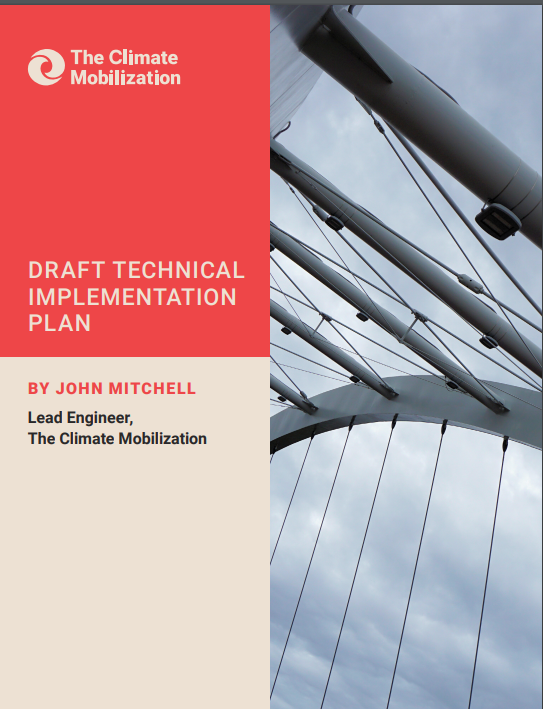 Local Draft Implementation Plans
Any city can achieve the hugely ambitious goal of eliminating emissions in 10 years.
TCM's example demonstration plans provide an imaginal framework for what city and county governments can achieve committed to mobilization by bringing into focus the level and speed of transformation necessary if we are to have any hope of restoring a safe climate for future generations.
These plans use proven effective policies and emerging technologies to outline a clear pathway for moving key sectors of a local economy toward zero fossil fuel consumption.
They are just one urban mobilization strategy, they are not the only one, nor are they not intended to be finalized documents, ready for adoption by local governments, as they envision significant collaboration with city and county governments to determine local energy demand profiles and a robust community engagement and approval process.
Download the draft plans here: