A blueprint for decarbonization: starting local and scaling up to create the just, rapid change we need. 
Our collective future depends on speeding the pace of change.
We have to build power and demand equitable policies that eliminate carbon emissions and restore a safe climate. We must move beyond action plans and into mobilization for large-scale change.
We're building the tools to make it happen.
We provide intensive coalition and movement-building support to core communities in their push to achieve rapid climate action at the local level. Our goal is to provide a blueprint for decarbonization — then to share this approach with change-makers far and wide.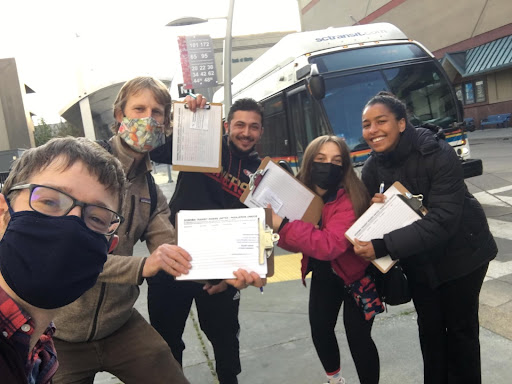 In Acton, MA, following the Town's Climate Emergency Declaration, Climate Mobilization collaborated with climate and housing organizers to launch a community organization that builds the power of residents of multifamily housing. The members of Housing and Climate Justice for Acton, who are burdened by high housing costs, high utility bills, and environmental health problems in their buildings, have already had seven policy proposals added to Acton's Climate Action Plan blueprint! This group launched a campaign to get the Town to hire a Renter Advocate, leading to the expansion of Town hotline services to include renters. At Acton's May 2022 Town Meeting they got an agenda item passed that moves toward adding electric car charging stations to apartment and condo building parking lots. We can't wait to see where this effort goes next. 
Home to 500,000 residents, Sonoma County, CA has endured increasingly volatile and intense climate events, including devastating wildfires, massive flood events, and record-setting droughts. In 2021, it became the first county in the U.S. to pass Climate Emergency Resolutions in each city and at the county level. Climate Mobilization has been working with local organizers through Sonoma County Climate Mobilization (SCCM) to build campaigns and coalitions committed to holding leaders accountable to the emergency declarations and connecting frontline communities to push for climate justice. The group has committed to a focus on transportation justice, because transportation is a major greenhouse gas emitter and because transportation access disproportionately affects health, safety and access to jobs and amenities for low income and BIPOC residents.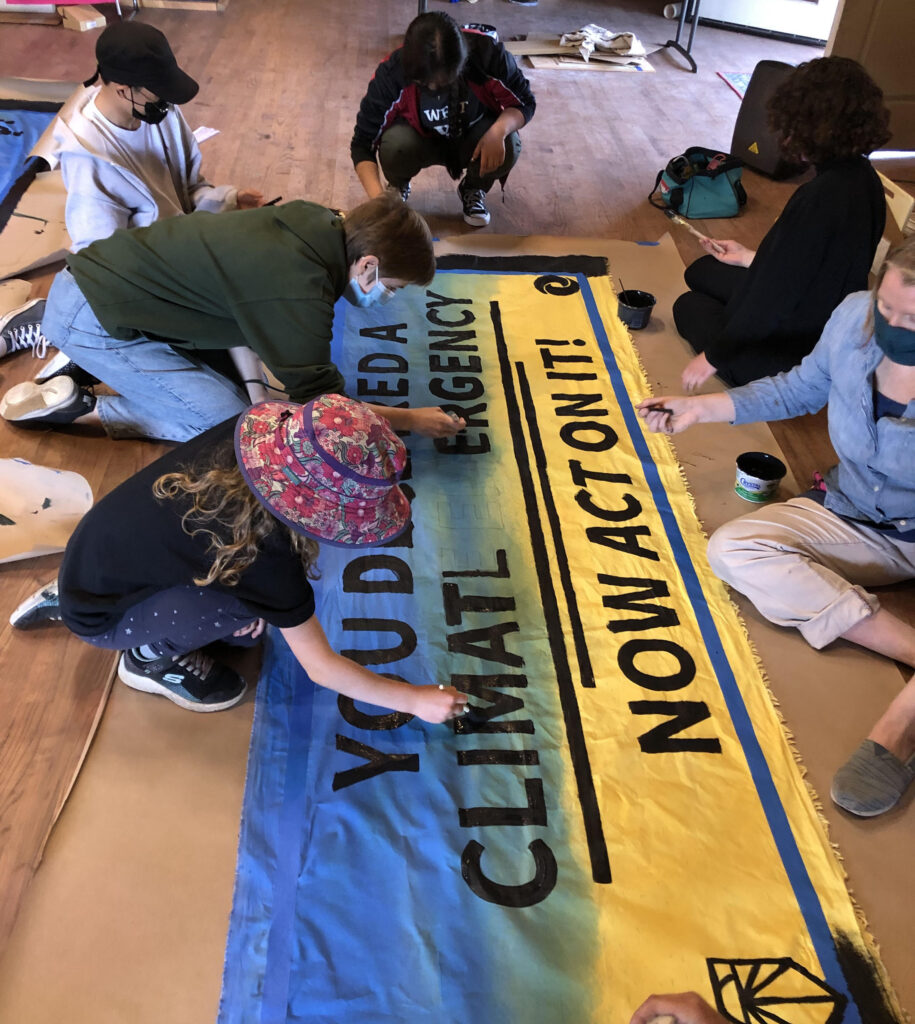 The foundation of all our campaigns is community organizing
Our local campaigns offer:
We are recruiting new organizers at the intersection of climate justice and other justice movements: training leaders, building skills and sharing resources to create wins that start local and grow from there.