We're building a movement of people across the United States to reclaim our future by initiating an emergency-speed, whole-society Climate Mobilization, reversing global warming and restoring a safe climate.
Our Mission
TCM is building power for a national transformation that rapidly restores a safe climate and creates a just and democratic society.
Our Vision
Our vision is a safe climate, democratic society, and just economy where all communities and the living world flourish for generations to come.
Our Values
We tell the truth.
We tell the truth about what the climate and ecological crisis is, what is causing it, and how gradual solutions put us at risk.
We are committed to bold and necessary transformation.
We are dedicated to winning solutions that match the scale and scope of the planetary emergencies we face. We strive to tackle the root of oppressive and destructive systems that harm our communities and environment with necessary and thoughtful urgency.
We believe in the power of everyday people to make change.
When people come together in their neighborhoods, cities, and around the globe, extraordinary things can and do happen. It will take millions to respond to the climate emergency, so we work to get as many people as possible involved in the movement. Together we can make the necessary possible.
In times of emergency, community is our strength.
We take the time to get to know each other and foster mutual relationships. We learn from and build relationships with communities, groups, and movements that share our values and work toward a more equitable and just world.
We strive to center marginalized voices in our fight against the climate emergency.
We believe that anti-racist and anti-oppressive struggle must be at the heart of the climate movement. We believe that addressing the climate emergency requires uprooting white supremacy and systemic injustice.
We can't heal the planet when those closest to the problem are left out and we maintain unjust relationships among ourselves.
We value democracy.
Building a world that works for everyone requires all of our voices being heard and we think democracy is our best mechanism to do that. Right now, decisions that are destroying our communities, climate systems, and the living world are largely made by powerful corporations and special interests for the sake of personal gain.
We are dedicated to building a world that values people over profit.
Global society is premised on an extractive and exploitative economy, but it doesn't have to be this way. Together, we can create regenerative economies in sync with the needs of the living world, where everyone's needs are met, and where everyone has meaningful work.
Here's what we've accomplished so far in the fight to restore a safe climate.
governments across the United States have adopted Climate Emergency declarations
Catalyzed the U.S. Climate Emergency Movement
Climate Emergency organizing has swept the planet because our organizers demand their governments tell the truth about the climate emergency and take commensurate action — a core principle of our work. By sparking this campaign and fostering it in the United States, we have helped turn the tide on how Americans understand climate disruption – as evidenced by "Climate Emergency" being named the 2019 Oxford Word of the Year.
Fundamentally changed climate politics
Our work has inspired the efforts and demands of groups like Extinction Rebellion, the Youth Climate Strikers, and the Sunrise Movement. Our core paradigms – Climate Emergency and Climate Mobilization – have directly influenced increasingly ambitious and equitable U.S. climate policy proposals, including the Green New Deal and increased use of Presidential executive action to address the climate emergency.
Learn more about our impact
When Margaret Klein Salamon and Ezra Silk founded The Climate Mobilization at the People's Climate March in 2014, there was no climate group publicly organizing around the scale of solutions we need: an all-of-society, emergency-speed mobilization to zero emissions, with a level of government economic intervention and public investment not seen since WWII.
Over the past 6 years, we have succeeded in fundamentally transforming climate politics in the United States, including leading the climate movement into "emergency mode," drastically raising the honesty, ambition, and level of action from activists and governments across the country.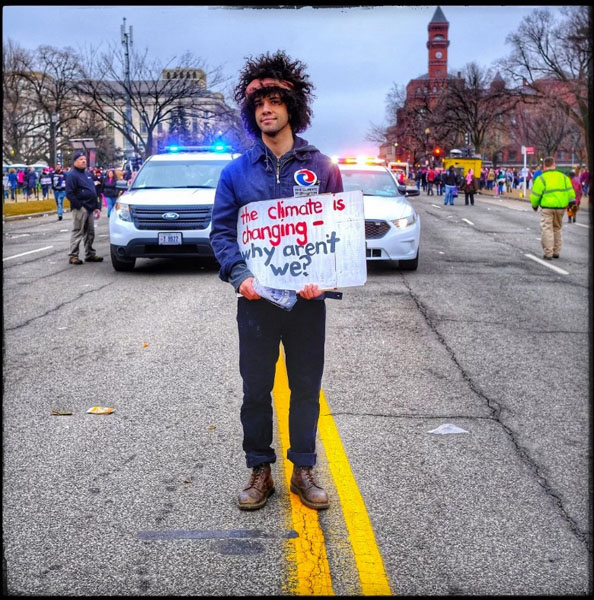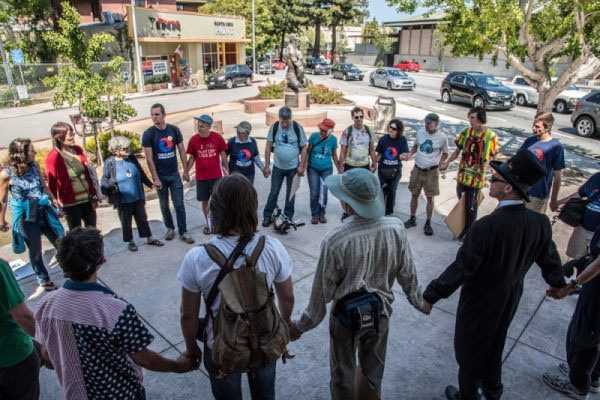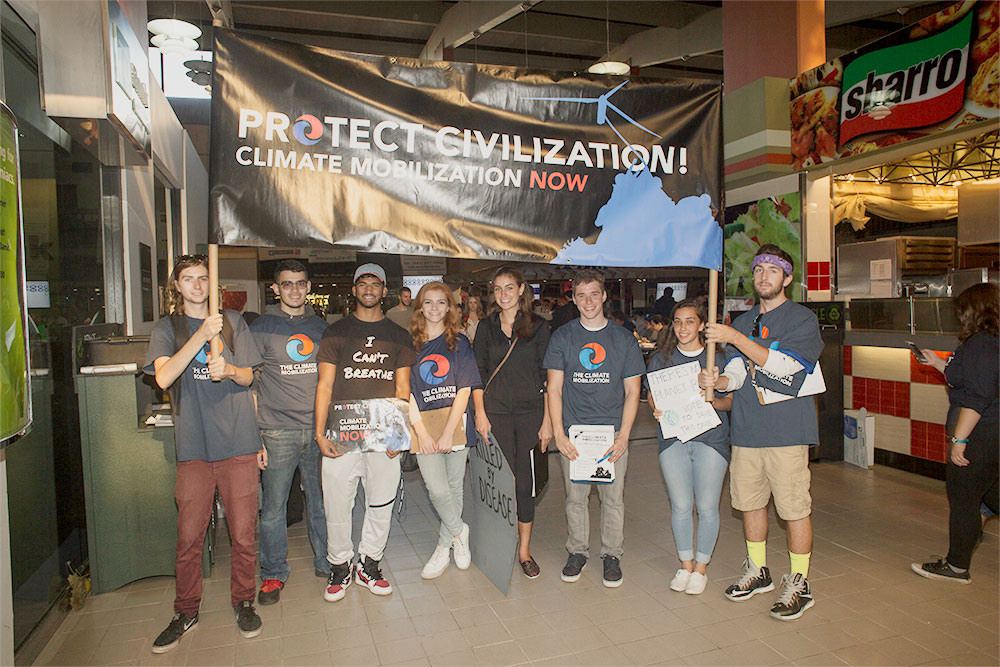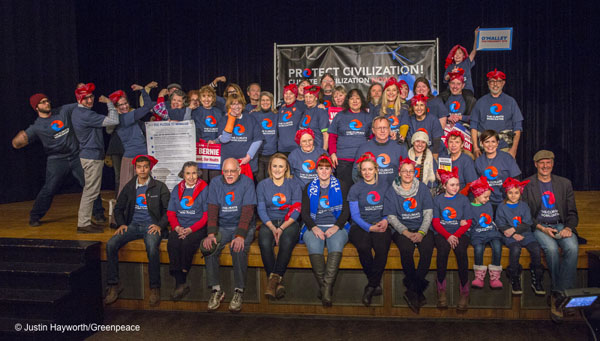 We are a small team, supported by highly dedicated volunteers. Our passionate staff have diverse expertise in organizing, psychology, communications, policy, and research. We also rely on deep collaboration with our allies across the climate and environmental movement to bring our vision of Climate Mobilization to life.
Climate change is an emergency.
Let's act like it. Let's mobilize.